Futures Barley
Feed Barley Futures
Details

Parent Category: Contract Negotiation
Category: Futures Contracts
Hits: 11758
Feed Barley ASX Australia; Feed Barley Budapest, Hungary; ICE Canada Western Barley; Barley world wide (general info) are futures contracts for barley.
Feed Barley ASX Australia
Latest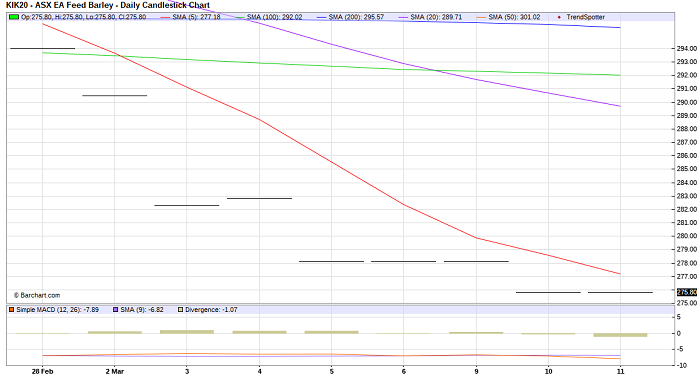 Previous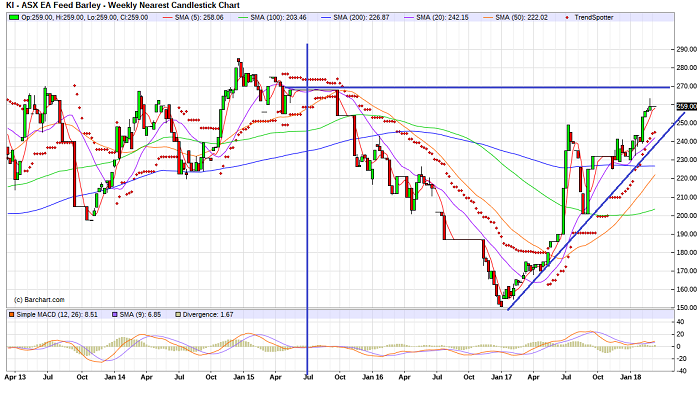 Contract Unit: 20 Metric Tonnes
Quotation/Tick Size: Aud $0.10 Per Tonne, Tick Value $2.00 Per Contract
Contract Months: Jan, Mar, May, Jul, Sep, Nov.
Last Trading Day And The Third Thursday Of The Maturity Month,
Maturity Date: Provided This Is A Trading Day.
Trading Hours: 9.50am To 4.30pm (Sydney Time). Late Trading 4.30pm To 5.00pm. Trading Ceases At 12 Noon On Maturity Date.
Settlement Method: Physical Delivery
Settlement Day: The Business Day Following The Notice Day.