Mustard Seeds, Black, Buy, EC
Picture: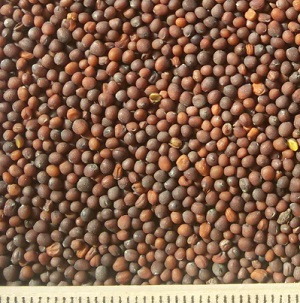 Meta Description:
Europe or CFR
Full Description :
Buyer which ready to buy/ LOI, purchase, receive commodity are looking for Seller are ready to offer/ SCO, negotiate terms of the contract to sell, supply, transfer commodity.
Quality and Quantity of Soybeans final at loading port as per Certificate issued by FOSFA inspection company:

Mustard seeds Quality:
Moisture max 9 %.
Purity min 98% or better;
Goods to be sound, loyal and merchantable free from alive insects and foreign smell.
Consignment of goods is to be accompanied by the set of the original documents:
1. Full set 3/3 Shipped on board B/L;
2. Signed Commercial Invoice.
3. Certificate of quality;
4. Certificate of Origin;
5. Fumigation Certificate;
6. Phytosanitary Certificate.

Payment: 100% Cash Against Documents (INCASSO bank to bank), Letter of Credit at sight or Cash Against Fax Documents (10/90), Letter of Credit at sight.

Please send offer for CFR delivery by e-mail or contact form below
E-mail:
This email address is being protected from spambots. You need JavaScript enabled to view it.
Contact Author