Sugar, ICUMSA, Offer, FCLs
Picture: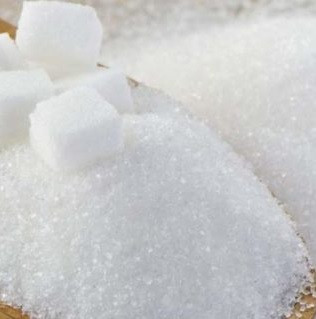 Price:
DAP EC or CFR ASWP
Meta Description:
Seller offer for Buyer to buy Cane Sugar Icumsa: 45 – 100 RBU
Full Description :
Seller is ready to offer and looking for Buyer of Cane Sugar Icumsa: 45 – 100 RBU

Quality in accordance the following specification:
SPECIFICATIONS for ICUMSA 45 White Refined Sugar; Fit for human consumption.
ICUMSA 45 RBU: Max 
Solubility: 100 % dry and free flowing
Color: Sparkling white
ICUMSA Maximum 45 attenuation index
Units (ICUMSA method #): 4-1978
Radiation: Within cS-137 of 50 BQ per kg
Granulation: Fine crystal
Magnetic particles: Mg/Kg 4 max
SO2 mg/kg: 20 max
Sulfur Dioxide: 20 Mg/Kg min
Sediments: None
Smell: Typical and specific for sugar
Reducing sugar: 0.05% Max by weight
HPN Staph Aureus: Not detected in 1 gram
Maximum AS: 1 P.P.M.
Maximum PB: 1 P.P.M.
Maximum CU: 3 P.P.M.
Substance: Solid Crystal
Tolerance: 5% (+/-)
Crop: 2021
Chemicals and insects: PHYTOSANITARY CERTIFICATE No radiation, no virus, no insect parts, no poisonous matter. Product is non-genetic and is suitable for human consumption.
Note: Any other specifications not mentioned will meet international specifications.
PAYMENT TERMS: 40% T/T - Advance Payment Against pro forma invoice / Signed contract, 40% T/T - After Providing the Buyer with Copies of shipping Documents (Bill of Lading, Commercial Invoice, Packing List and Certificate of Origin). Balance of 20% T/T Within 3 Days After Goods Arrives at Port of Discharge. 
PACKING:
25kg, 50kg (net weight) new poly-lined jute bag or equivalent.  
We also pack according to the buyer's request. Quality Management System: ISO 9001:2008/2015
PROCEDURES (Negotiable):
1. Buyer Confirms Order
2. Seller signs / arranges Invoice (signed through e-mails or through Fax)
3. Seller prepares goods for shipment within 3 - 6 business days after confirmation of prepayment (40%).
4. Seller starts shipping arrangements and provides the following shipping documents to be forwarded to buyer. Shipping documents are to be provided in order to clear goods at destination port.
-Bill of lading
-Packing List
-Certificate of Weight and Quality by SGS, Bureau Veritas or other international Standard Certification Company.
-Export Declaration
-Commercial Invoice
-Certificate of Origin
-Cargo Insurance Certificate

Preliminary inquiry (Soft offer, Bid) subject to change without notice and valid for limited time or until stock/demand last and to be confirmed by firm bid with full acceptance otherwise lot nole void and to be negotiated on the next working day.

In case you are looking for different commodity, destination, packing, quality please do not hesitate to contact us.

We miss to fulfill your inquiry in case of lack info from you such as:
- Commodity, Packing, Quality
- Quantity,
- Period of delivery
- Target Price CFR Destination,
- Terms of payment
Address:
Kilmartin #6 Centre Dublin Road
QR_link: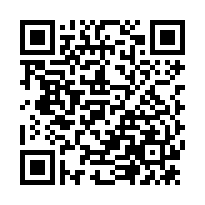 Contact Author